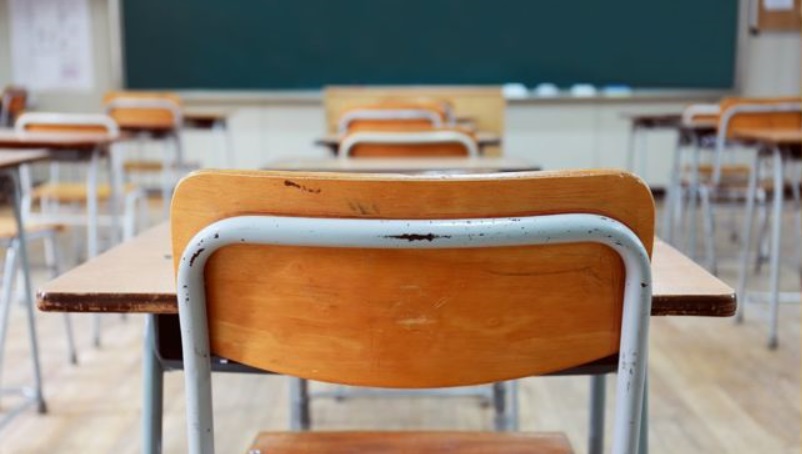 When the final bell announces the end of another school term, the students leave behind a lot more than dusty footprints. Germs and bacteria have settled deep into the carpet over the past months, grease film has built up on the windowpanes, and the gym floor has lost its shine and now shows serious signs of wear and tear.
At the start of every school term, the students should be provided with an invigorating environment to easier face the challenges to come. And what better time to do just that than now that all the students are gone and the classrooms and halls are left empty. This is the time for a thorough, deep cleaning to begin – scrubbing, wiping and dusting everything from top to bottom, and of course, stripping, cleaning blinds, furniture, vents, and light fixtures, among other tasks.
The end-of-term cleaning is always customised to the needs of each school individually, and the scope of works can include as many tasks as deemed necessary. Here are a few suggestions on what details a school might need to address:
CLASSROOMS, OFFICES, HALLWAYS
---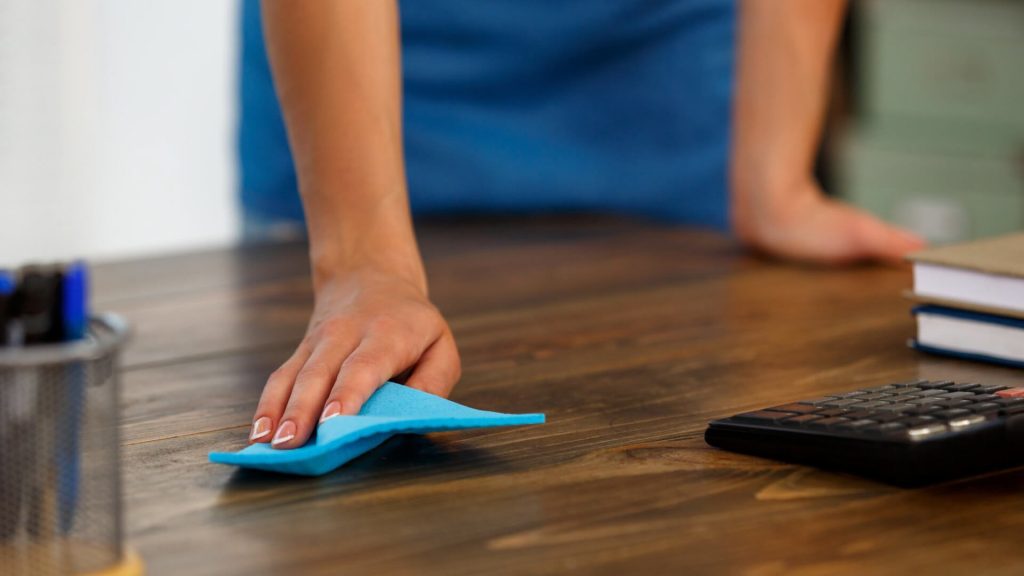 Desktops and keyboards host most viruses and bacteria and will need a thorough clean and sanitising, as well as all the touchpoints on and inside desks.
Desks and Chairs to be thoroughly cleaned and sanitised, including chair seats and back
For a deeper clean whenever necessary, chairs can be pressure washed and sanitised
Computers, keyboards and phones to be cleaned and sanitised
Upholstered ottomans and chairs to be steam cleaned
Classroom Sinks to be thoroughly cleaned and sanitised
All the cupboard surfaces and shelves to be wiped down inside out
All the internal doors to be wiped clean and door handles disinfected
Children's lockers to be thoroughly cleaned, including the top of lockers
Fans and air conditioning grills to be cleaned
Light fittings to be cleaned
Stains to be removed from the walls, doors and light switches
High ledges and blinds to be cleaned
BATHROOMS
---
All bathrooms to be thoroughly cleaned: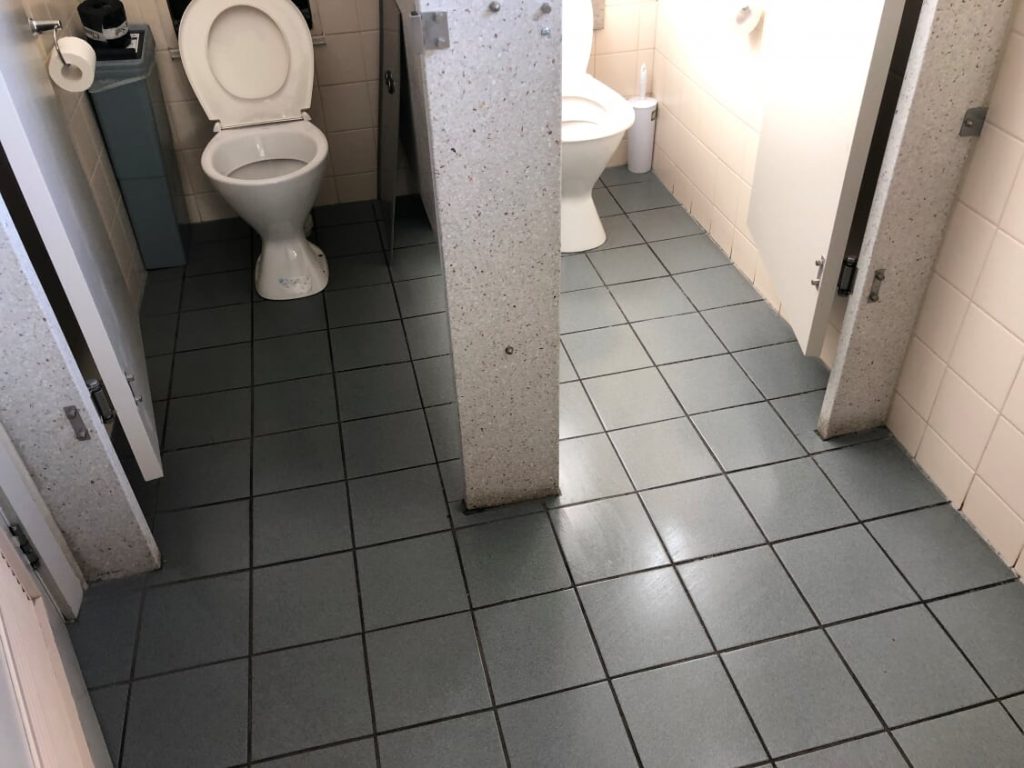 Toilet bowls and urinals cleaned inside/out and sanitised, and stains removed
Sinks cleaned inside/out and sanitised, and stains removed
Toilet cubicles thoroughly wiped, incl. top of cubicles
Walls wiped especially under the dispensers
Vent grilles dusted and wiped
LUNCHROOMS AND STAFF KITCHENS
---
Kitchen cabinets, table and chairs to be wiped
Fridges to be cleaned inside/out
Oven to be cleaned on the inside
Microwave to be cleaned inside/out
Coffee Machine to be wiped
Sink to be cleaned and sanitised, and stains removed
FLOORS
---
Floors to be thorough vacuumed and mopped incl. all the edges, corners and areas behind the doors, as well as skirting boards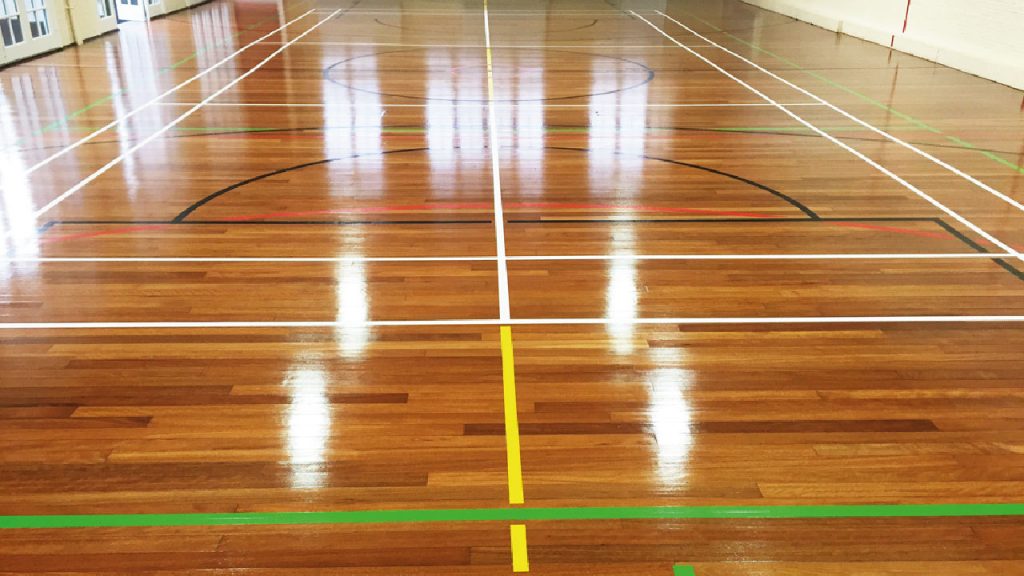 Hall floor to be stripped & sealed, incl. 3-coat polish to be applied
Wet areas non-polish vinyl flooring to be machine scrubbed
Tiled flooring to be washed thoroughly
Carpeted areas to be steam cleaned, incl. gum and stains to be removed
WINDOWS, GLASS PARTITIONS AND GLASS DOORS
---
Windows to be cleaned inside/out, including window sills and ledges
Window partitions to be cleaned
All glass doors to be washed inside/out
OUTDOOR AREAS
---
Outside concrete areas to be cleaned with a machine
Leaves to be cleared from stormwater
Wheelie bins to be washed inside/out
Drinking troughs and taps to be thoroughly cleaned
Outside children's shelves to be cleaned
---
Cleanaux is well experienced in detailed end-of-term cleaning. Please feel free to contact us for more information, free custom-made quote, or advice: info@cleanuax.com.au or 1300 277 009