Vinyl floor polishing is quite a different type of service from light-duty cleaning. In a busy environment, the dirt and grime can be a lot heavier and recur more often depending on the nature of your business. With many customers walking through the premises the floor will need to be frequently deep-cleaned, much like walls and other surfaces, computers and other office equipment that need to be dusted and kept free of debris.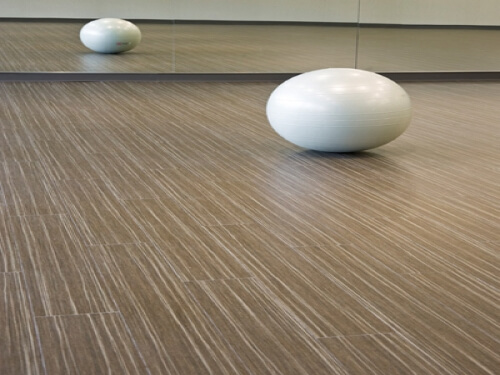 A periodic stripping and re-sealing of your vinyl floor will ensure your workplace is always presentable and well looked after.
Cleanaux will make certain that your general cleaning needs are met on a regular basis. This will reduce the amount of pathogens present in the environment and will help keep the workplace functioning at the most advantageous level.
Proper maintenance, care, cleaning, and sanitizing will play an invaluable role in the overall environment of the building.
An industrial cleaning service can help ensure that employees remain in optimal health and have a safe environment in which to work.
There is no substitute for the benefits and advantages that our experienced professionals can provide.
PROFESSIONAL FLOOR CARE SOLUTIONS
---
Did you know here at Cleanaux we can in-print images or your company logo in the floor then seal with permanent sealer. Dr. Schutz – We care about floors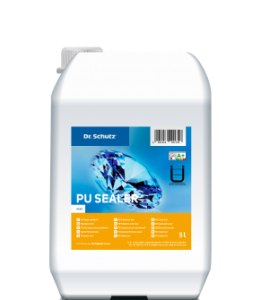 PU SEALER
Extremely hard wearing, two part polyurethane-based super sealer for all resilient and resin floors. Forms a finish with excellent elasticity. PU Sealer satin/Waxnomor satin fulfils the requirements of German DIN Norm 18032 for floors in sports halls and sporting facilities. Cross Linker: Irritant. Only for professional users. Recommended accessories: Laquer-Roll "Aquatop"

PU COLOR
MSDS Dr_Schutz Cross Linker pdf
Coloured 2-part polyurethane sealer, waterbased. Only for professional users.
Hardwearing sealer film, excellent elasticity and good resistance against colourless chemicals.Only for trained professionals.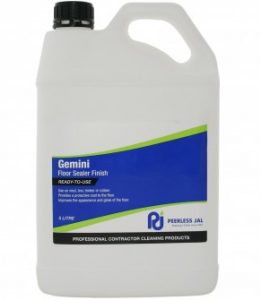 GEMINI FLOOR SEALER FINISH
GEMINI is a State-of-the-Art floor sealer finish providing the perfect blend of durability and hardness for traffic mark resistance and appearance. Ideal for use on all resilient flooring and on timber flooring.
GEMINI will provide a long lasting finish at high appearance levels when maintained with Peerless JAL conventional or high speed burnishing systems, products and equipment.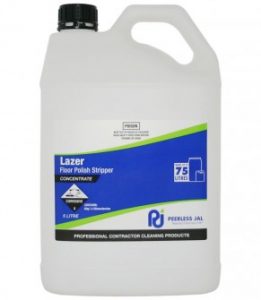 LAZER FLOOR STRIPPER
Lazer is formulated to remove heavily burnished or build-up of metal cross-linked sealer finishes with minimum labour. It is safe for use on all resilient floors and quickly softens and emulsified old worn and discoloured finishes for ease of removal.
Lazer must NOT be used to remove sealer finishes from timber floors as it may affect the timber seal, requiring sanding
to rectify the floor.
Lazer is 100% volatile and therefore does not leave chemicals on the floor that could affect seals or finishes that are to be applied after stripping.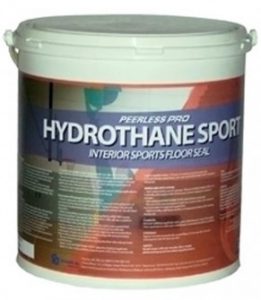 HYDROTHANE SPORT WATERBORNE POLYURETHANE TIMBER SEAL
Hydrothane Sport represents the latest advancement in timber floor seals providing a product that is both environmentally and user friendly. It provides the gloss, durability chemical and abrasion
resistance of solvent type finishes but without the solvent.
Hydrothane Sport is built to withstand the rigours of constant sports use and is perfect for the home, office or commercial application. Whether your requirement is to seal a new floor or restore an old floor Hydrothane Sport passes the toughest professional scrutiny. We can seal your school gymnasium timber floor.
Call 1300 277 009 for a quick quote