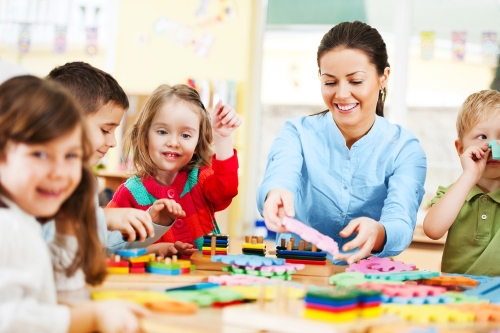 Kindergartens can be a place where the presence of bacteria and viruses is both frequent and very dangerous for its young tenants. Toddlers' exploratory behaviour and their still fragile immune system make them highly susceptible to diseases such as gastroenteritis and influenza.
Effective cleaning and disinfecting therefore play a critical part in decreasing the pathogen load and preventing the transmission of disease.
Cleanaux is at your service to help you maintain your childcare centre a safe and carefree exploration site. Our team of professional cleaners are well trained to recognise the areas that need particular attention as well as the safest cleaning methods that will keep the little ones active and smiling.

ENVIRONMENTALLY RESPONSIBLE PRODUCTS SYSTEM IN YOUR CHILDCARE
---
Smart Safe Green is a new way to clean with microseries. Ask us How!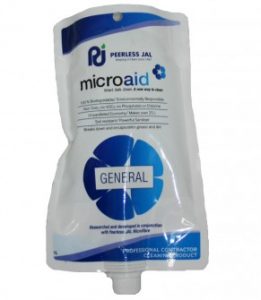 MICROAID GENERAL
Microaid General cleaner is a super concentrated highly effective multi surface environmentally responsible cleaner. Microaid General has been designed as an aid for the technologically advanced and effective microfibre cloth. When used in conjunction with Microaid General, the capillary force in the Microfibre breaks down and encapsulates grease, dirt, food and soap scum on most surfaces.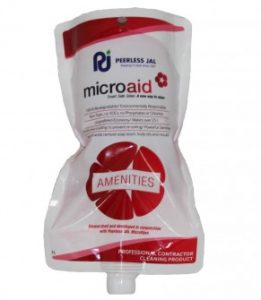 MICROAID AMENITIES
Microaid Amenities has been designed as an aid for the technologically advanced and effective microfibre cloth. When used with Microaid Amenities the capillary force in the Microfibre removes soap scum, body oils, mould, lime, mildew, water scale and rust deposits on porcelain, tiles, ceramic tiles and fiber glass surfaces.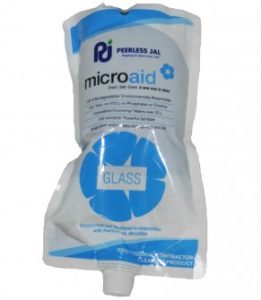 MICROAID GLASS
Microaid Glass is environmentally responsible water based cleaner. Formulated using the newest eco-friendly technology available, Microaid Glass is an industry leader for environmentally responsible, high performance Glass Cleaners. Non-smear and rinse free  properties reduce the time spent on cleaning. Microaid Glass polishes while cleaning, leaving a protective film on the surface effectively repelling dirt. The anti re-depositing agent in Microaid Glass cleaner encapsulates the dirt and dust, holding it together and preventing it from re-settling on your cleaned surfaces.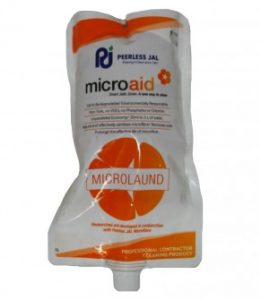 MICROAID MICROLAUND
Microlaund Microfibre Laundry Detergent has been specifically designed to wash and prolong the effective life of your microfibre. This product has been formulated using the newest 'green' technology on the market. Environmentally responsible surfactants and builders work together to soften the water and enhance the cleaning efficiency of Microaid Microlaund by deactivating water hardness minerals.
Call 1300 277 009 or email info@cleanaux.com.au to implement this innovative system in your childcare.