There's nothing that does as much for your company image as a clean workplace. The presentation of your workplace has an effect on visitors and employees. It's the first impression your clients get about your company, and for your staff.
Cleanaux offers its clients the benefit and comfort of a clean working environment, through its daily office cleaning services. We embrace all aspects of office cleaning, from the basic daily tasks such as washroom hygiene, to periodical cleaning, care of carpets, walls, ceilings, windows, telephones – in fact every detail that relates to the cleaning of an office building.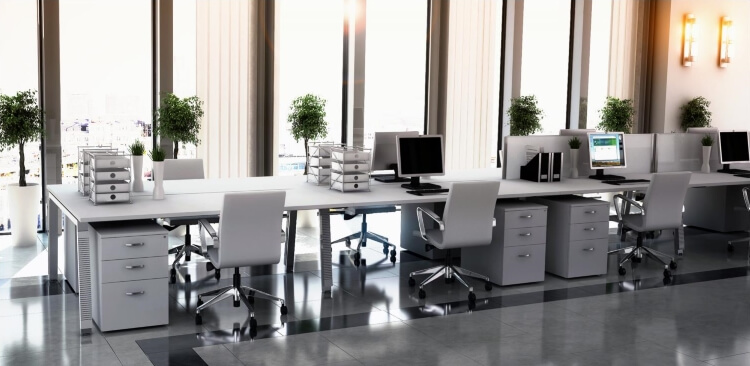 We can provide cleaning services from just one day a week to seven days a week depending on your needs and all this at very reasonable prices. We work together with our clients to turn each office into a shining business.